Furniture Removals
Duncan Furniture Removals -Getting Quotes on Furniture Removal in Pretoria,Furniture Removals will gladly provide quotations for both House and Office Relocations Mpumalanga| Northencape| Freestate| Limpopo| Northwest| Kwazulunatal Removals expects The Peak seasons for Furniture Removals are during the school holidays and also in the beginning and the end of the month. If you can avoid moving during these times, it will result in saving considerably on the costs of your relocation. Low Tariffs are quoted for middle month moving. Furniture Removals, Relocating, Office Removals, Storage, Self-storage, Transport, Moving, Removals, Long And Short-term Storage, Furniture Removal, Office Moving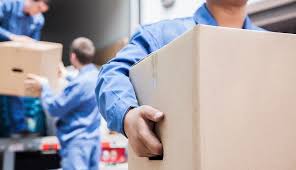 Moving house rustenburg,Pretoria east,Pretoria North,Ladium Movers is very exciting and you probably don't want anything to put a damper on what could be a new start to your entire life in Pretoria. Like for many people though, the thought of being in your new house is exciting, the thought of furniture removal, on the other hand, makes you sick to your stomach. There is probably not a person alive who enjoys the process of moving – we are not a nomadic society – but in order to achieve your goals, it is sometimes necessary. So how can you reduce the pain of having to pack, the torture of telephoning for quotes and the melancholy of actually doing the move? Well, the experts know that there are a few tips and tricks you can use to make the overall process one that goes smoothly, one that takes as much pressure off you as possible and one that ensures you make the transition from one house to the next without breaking your own back. All you need to ensure it happens is good movers, but how do you find them?Before You Start the Furniture Removal in Pretoria
Let's take a step back here and look at all of the things you should be doing before you move in order to make the process a little easier. First of all, you need to take an inventory of what you need moved, but this can be divided into two sections, that is, the things you need movers to take and the things you can move yourself.
It is usually a good idea to add any big items that you can't carry to the movers' list and add about 50 boxes for an average size house, 20 boxes for a flat and a few suitcases for good measure. Then take stock of the things you need to move. You are going to have to take clothes with you, personal possessions, maybe even a computer so think about how much space is available in your car, and how many trips you will need to make.
Furniture Removals Can Move in One Trip
A quick trip between Irene and Midrand is not too bad and ten trips to get all of your stuff to the new place may be frustrating, but is not impossible. However, if you happen to be moving from Alberton to Arcadia, perhaps you should let the professionals take the bulk of your possessions so that you don't drive 1000km in one day.
Now that you have your list of things that need to go, you need to get a quote. Needless to say, it doesn't make sense to take the first quote you get, because you could end up paying more for the move than all of your property is worth. Rather try to mix up the moving dates, because if you get stuck moving at month end or on a weekend, you will end up paying about 30% more than in the middle of the month.
Finding the Right Quotes for the Move
How do you get a quote from more than one company when you don't even know how to find one? Well, you can use a search engine to find a furniture removal company in Pretoria, but why not keep your eye out for some of the brilliant companies, like Key Moves, that allows you to get a quick quote, making the whole process short and sweet?
Furniture Removal Should Not Be a Pain
Just keep in mind that furniture removal does not have to be the nasty, painful and backbreaking experience you may think it will be, since preparation will give you the tools to ensure it goes smoothly and take all the pressure off you. Why not enjoy the experience of moving as much as you will enjoy your new home and planning the rest of your life in the smart way you planned your move?
Duncan Furniture Moves at your service…
Our team of experienced movers knows exactly how stressful a move is and with so much to organise and plan, furniture removal should be kept as simple as possible, thereby minimising the stress commonly associated with moving.
At Duncan Furniture Removals – Moves we can assist you with furniture removal in Pretoria that includes both business and private moves. So, whether you are looking to move from Pretoria North to Centurion, or Woodlands to Faerie Glen, we will be able to assist you – all you have to do is simply fill in your details by clicking here.
Furniture Removal Post navigation Looking For Furniture Removal in Cape TownPreparing for the Move – Reputable Removal Companies in South Africa
Moving the home or office to a new location can be a stressful experience for all involved. The trick to making this move as stress free and smooth as possible is to hire the services of a professional removals company. At Furniture Removals in Johannesburg Get Free Quote Nowwe offer an array of products and services that are bound to meet with your every need. It is vitally important to select your service provider carefully if you want to ensure the safety of your furniture and valuable possessions at all times.
You can expect the following from us:
* Removal Service Bloemfointein, Kimberly– we ensure that our clients have complete peace of mind when it comes to the safety of their equipment and furniture by ensuring each of the reliable vehicles in our fleet is fitted with a tracking device. Our vehicles are fully enclosed which allows for safe transportation of goods, even in the rain. Regardless of the size of your load, we are sure to have a vehicle that is able to service your needs. When a team is working on your removal, we ensure that they are in cell phone contact with us so that we are always on top of what is happening with the progress of the task at hand. We manage our removal teams for the safety of your valuables and to ensure that you are provided with the very best service at all times.
* Professional Packing Service Juskei park– moving never comes at a convenient time and not everyone is able to take time off from work to pack up the home or office in preparation for a move. Our dedicated team of packers will spend time at your premises packing your goods into boxes and ensuring that they are protected enough for safe transit.
* Furniture Storage Units – these are available on a self storage basis and are the perfect place to keep your equipment and items of furniture for any length of time. We ensure that these units are safe and secure at all times. We offer electric fences; ADT armed response and fitted alarms for each of our units.
* Transit Insurance – for your own peace of mind we ensure that you are offered two forms of insurance: total loss cover and all risks cover. Of course we take every precaution to safely transport your goods, but we must ensure that protection is provided against accidental damage and loss – just in case. We cannot absolutely guarantee that accidents won't happen and with our insurance packages, we can protect your best interests.
* Pet and Vehicle Transit – moving Gallor manor, Sundrigham, Hooughton park, Norwood removals can be stressful and often feel as if you are required to be in more than one place at once. If you want to ensure that your beloved pets and motor cars arrive safely at your new premises then chat to our consultants about this particular service.
We provide our clients with obligation free quotes on any of the above mentioned services and have terms and conditions available for viewing at any time.
If you are looking to move your house or office throughout South Africa or Southern Africa then you have certainly come to the right place. At Furniture Removals in Johannesburg, Gauteng, we offer a national and international removals and relocation service that is simply second to none. Those who have had the pleasure of taking on our team have only had wonderful things to say about us, and that is because we put the needs of each of our clients first.
We have a range of services that is comprehensive and offer the following:
* Safe and professional removals services with vehicles that are roadworthy and with tracking units attached.
* Efficient packing services done by an experienced team.
* Safe and secure self storage facilities for furniture and equipment. These offer great security features such as armed response and electric fencing.
* Pet transit services.
* Motor vehicle relocation and transit.
* Transit insurance options (we offer two types of insurance packages for your peace of mind).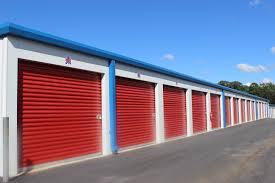 If you are looking for a removals company that can make relocating quick, easy and hassle free, then Furniture Removals is the company to turn to. Moving home or office is not a fun experience and our professional team will endeavour to ensure that the entire process is handled for you. Sit back and relax while our experienced packers package your valuables and ensure that they are safely and promptly delivered to your new home or office building.
We show our commitment to service excellence not only through the string of satisfied customers singing our praises, but also by our membership to the Professional Movers Association and the Accredited Movers of South Africa. Both these associations are dedicated to ensuring that removal teams serving the South African market are every bit reliable and reputable as they claim to be.
As a potential client you are encouraged to make contact with one of our consultants between the hours of 8am and 4.30pm in order to obtain quotations and discuss specific needs. If you require assistance after hours, simply drop us an email and we will attend to is as soon as we are back in the office. Due to the nature of our business, it is best to book your service with us as far in advance as possible if you want to avoid disappointment.
https://www.duncanfurnitureremovals-rsa.com/booking-form-free-quote-0826440020Long-distance movers
Furniture Removal Randburg has a fleet of vehicles for long-distance moving whether it be for house movers who need house moving companies to move the entire contents of your home, packed and transported to the next far destination or whether you are office movers looking for a moving company to sort, pack and transport the contents of your office to a new site.
* Cheap Furniture Removals in Sandton | Get Free Quotes
* Cheapest Removals ,Furniture Removals ,Removal Company olivedale
* Sandton Removal Company Gauteng – Home & Small Movers
* Bryanston Furniture Removals: Moving Company for Large moves
* Randburg Furniture Movers : Local Removal Services south africa
* Johannesburg Movers, Furniture Removals, Moving Company-south africa
* Compare Moving Quotes – Get 5 Free Quotes in 2 Minutes
* Moving Office – Office Furniture Relocations